The city of Nuremberg was selected as one of eleven pilot municipalities in Bavaria by the Bavarian State Ministry of Housing, Construction and Transportation as part of the "Smart Cities Smart Region" project. As a pilot municipality, Nuremberg aims at developing an integrated digital development concept (IDEK) for the sustainable development of Lichtenreuth in a so-called 'living lab'.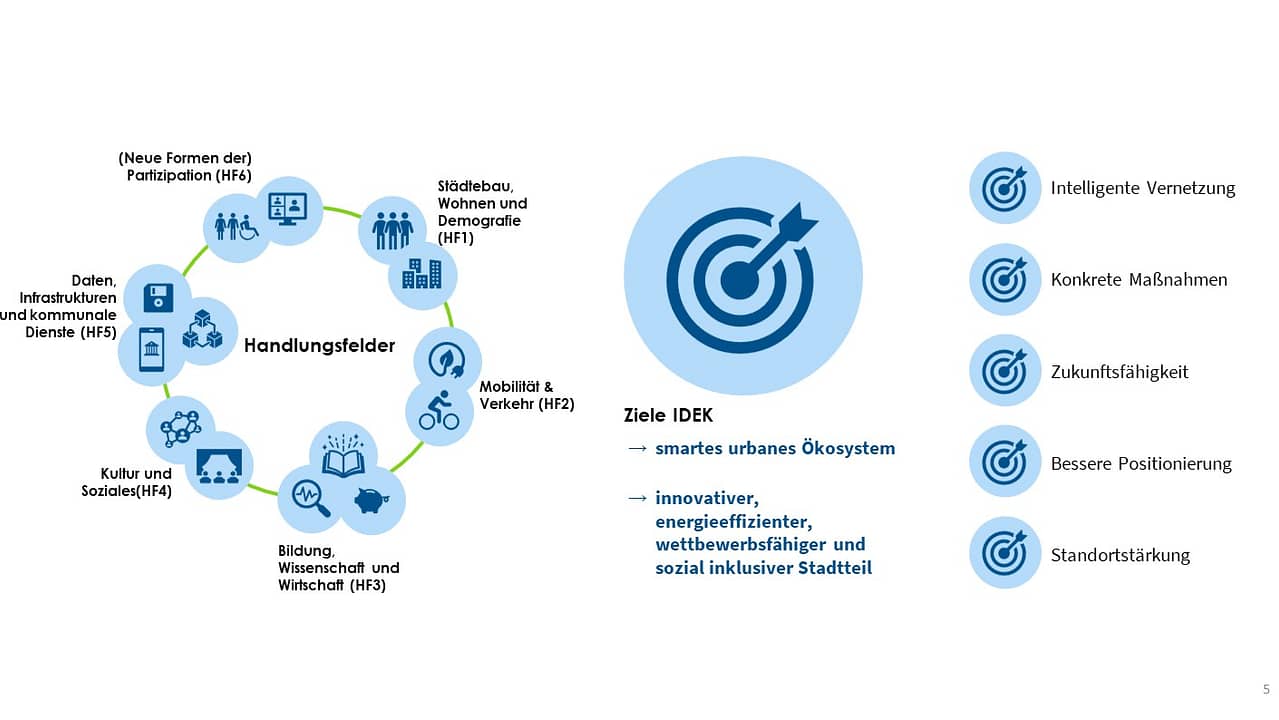 Bürogemeinschaft Gauly & Volgmann (bgh.) together with their partners Damian Wagner-Herold, Horst Mentz, Peter Liebhart and Stefan Heinig, was commissioned for this project.
By fall 2022, the IDEK project team bgh. & Partner will lay an important foundation to develop the district Lichtenreuth into a smart and sustainable local ecosystem as a showcase for the entire city and the metropolitan region.
The IDEK project team bgh. & Partner combines national and international expertise from the fields of urban development, mobility and digitalization. With leadership experience in public administration as well as our expertise in advising municipalities, civil society and ministries worldwide, we are pleased to support the City of Nuremberg in the implementation of the living lab Lichtenreuth.
Commissioned by: City of Nuremberg
Partners: Damian Wagner-Herold, Horst Mentz, Peter Liebhart, Stefan Heinig
Period: 2021 – 2022