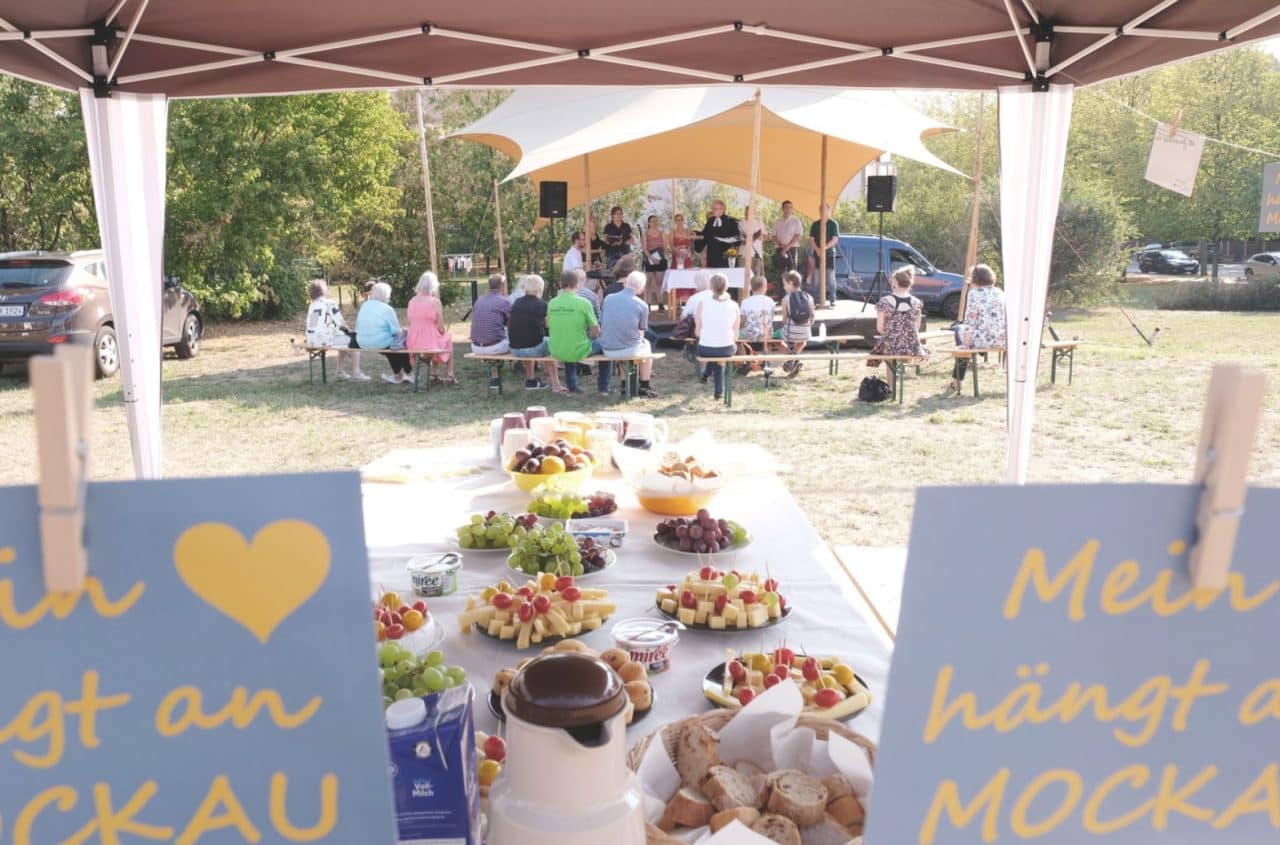 The city district of Mockau is located in the northeast of Leipzig and is characterized by a heterogeneous building structure. You can find old buildings from the 1920s and 1930s as well as GDR housing and single-family house structures in Mockau. The population development of the past decades was less characterized by shrinkage and growth than in other districts, but there is still a need for social action in the district.
Between 2017 and 2019 the project "Integration through Initiative Management" (INTIGRA) was carried out in the Leipzig district of Mockau. This project proposal was selected in 2016 by the Federal Ministry for the Environment, Nature Conservation, Building and Nuclear Safety as part of a project call on "Urban development and migration" as a pilot project for the National Urban Development Policy (NSP). The Office for Housing and Urban Renewal (AWS) of the City of Leipzig was carrying out this project with Bürogemeinschaft Gauly & Volgmann as a partner. The funding from the federal program National Urban Development Policy ended on 31.12.2019.
The main topics of the project in 2017-2019 were:
Testing new methods of participation in areas with little support with the aim of strengthening local social cohesion
Supporting and networking of local actors in the district to activate endogenous potential
Understanding integration in an overall social context, with the focus on the target groups of people with a migration background, refugees and people on the margins of society
Establishment of cost-effective local management structures and implementation of pilot projects
Examination of the transferability of the knowledge gained to other districts and cities in a national and international context
Based on a local council decision to continue the project's efforts in Mockau, Bürogemeinschaft Gauly & Volgmann has been subsequently commissioned to continue the support of the INTIGRA management with the focus of the project activity now being on the accompaniment and overall organization of the network activities in the neighbourhood.
In 2020, "Bunter Mockauer Sommer" took place the third year in a row September 11th – 13th. Under the special circumstances of this year's Corona pandemic, a green space in the center of Mockau was jointly filled with various activities by the City of Leipzig, numerous local associations, and institutions during the three days. The idea was born in the regular stakeholder workshops in the district – out of the wish to create a (temporary) meeting place for Mockau residents and to network the facilities more closely with one another. The programme included learning and creative opportunities for kids, events and spaces for information and discussion of relevant topics for the neighbourhood as well as various cultural activities.
Commissioned by: City of Leipzig, Office for Housing and Urban Renewal (AWS)
Period: since 2017